Tour Barbaresco - 3 days/2 nights (Langhe and Roero)
First Day: Stupinigi, Racconigi, Pollenzo, Alba
On the first day four stops will let you visit the magnificent Savoy Residences, recorded in the Unesco lists as "Residences of the Royal House of Savoy": the Stupinigi Hunting Palace, the Royal Castle of Racconigi, the Agenzia di Pollenzo.
The last stop of the first day is in Alba, the most considerable town of the Langhe, well known for its world famous exhibitions: the "White Truffle Fair" in October and November, the "Palio degli Asini" (donkey race) as well in October, the "Vinum" exhibition of wines in April and May.
The overnight stay will be at few kilometers from Alba in the town of La Morra.
Second Day: La Morra, Barolo, Monforte d'Alba, Grinzane Cavour
In Barolo (Unesco World Heritage "Vineyard Landscape of Piedmont"), everything speaks of wine, starting with the WIMU "Wine Museum", a journey through the culture and tradition of viticulture. The surrounding vineyards host the most prestigious Crù.
The last stop of the day is at Grinzane Cavour, with its imposing castle (Unesco World Heritage "Vineyard Landscape of Piedmont"). The statesman and Count Camillo Benso, one of the protagonists of the unification of Italy, was the owner and stayed there between 1832 and 1849, a period when he was mayor of the town, which then had only 350 inhabitants.
Third Day: Diano d'Alba, Treiso, Neive, Barbaresco
The third and final day of the tour includes a visit to Neive, the village of Roman origins, is today considered one of the most beautiful towns in Italy, to live his hamlets are about 300 people. In this small hillside area grows the precious white truffle.
The last stop before the return is the wonderful town of Barbaresco (Unesco World Heritage "Vineyard Landscape of Piedmont"), surrounded by vineyards planted with Nebbiolo grapes. The drive at this point becomes unforgettable and a unique pleasure. In the heart of the village you can visit the Regional Enoteca, where there are 240 different labels of wine.
Road Book First Day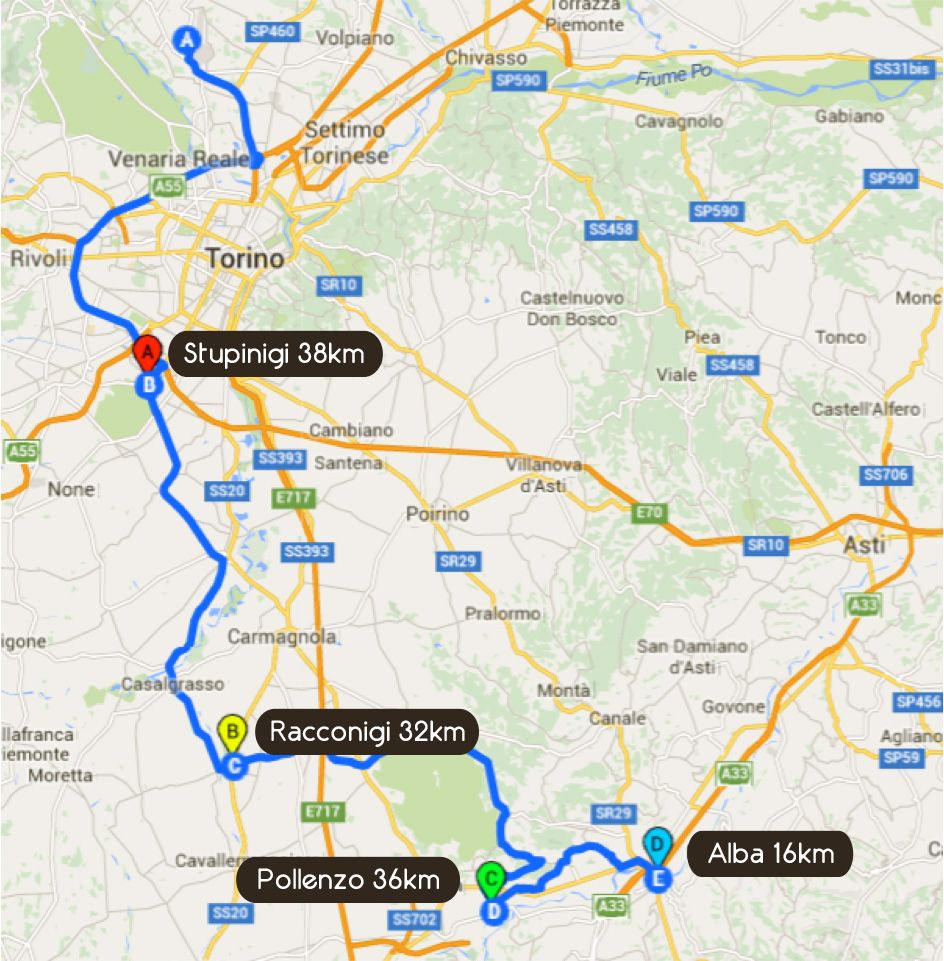 Road Book Second Day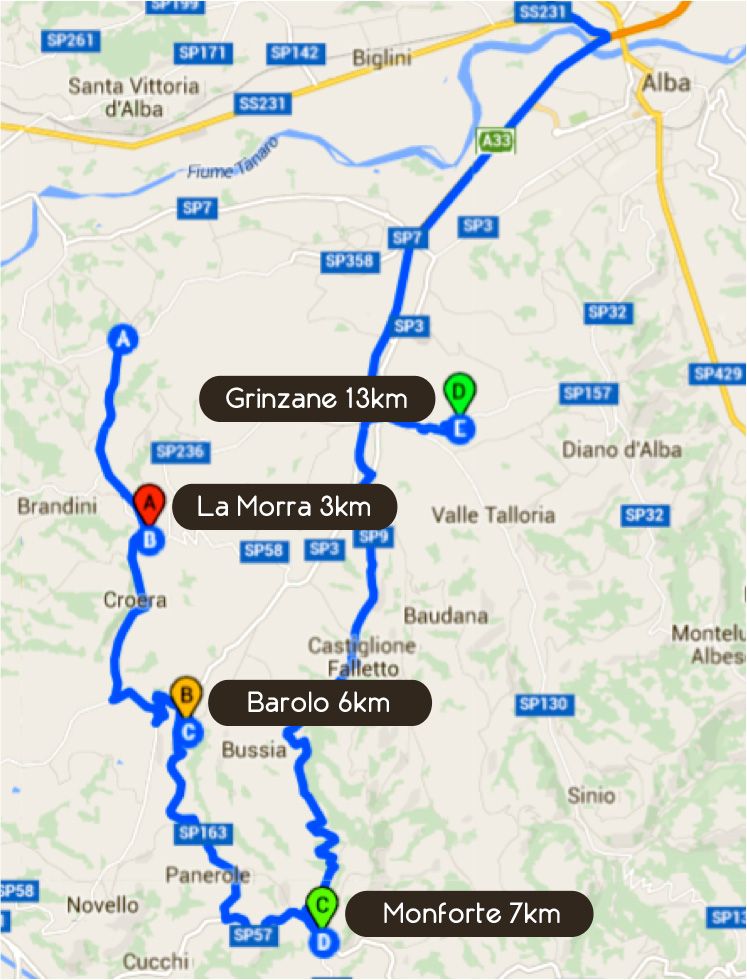 Road Book Third Day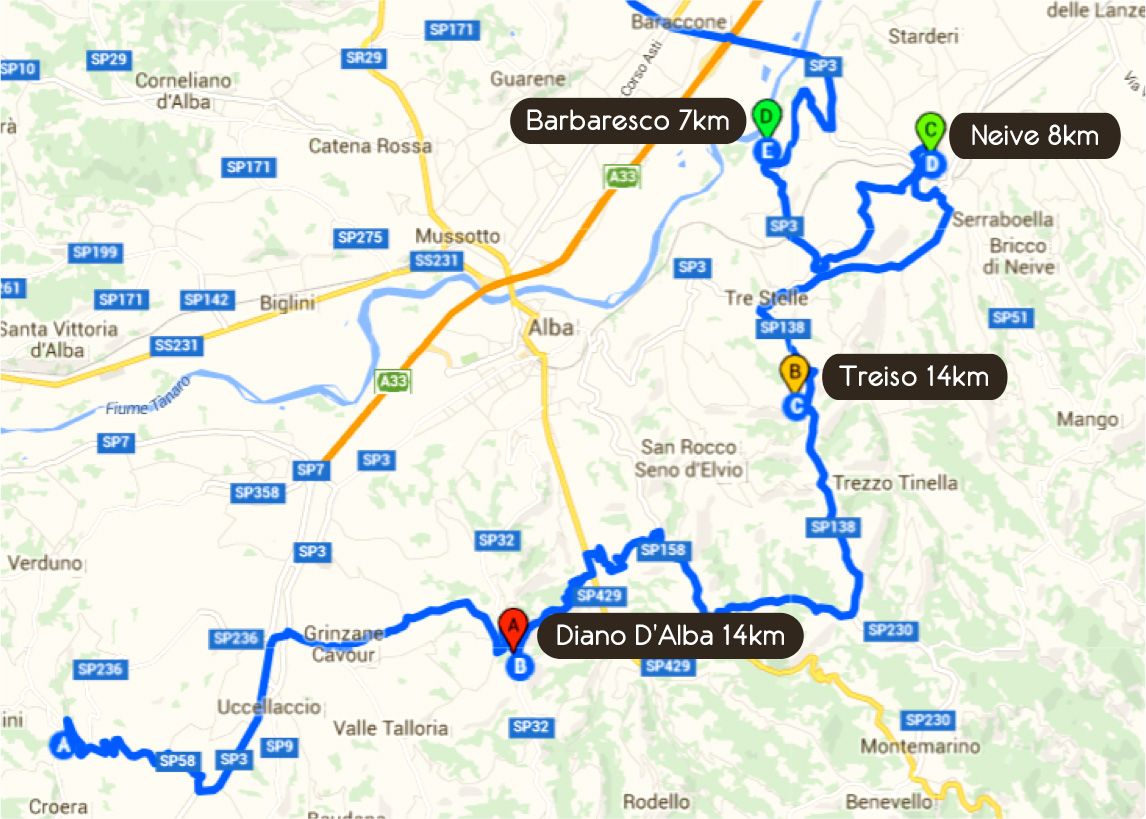 Useful Information
Tour Barbaresco 3days/2nigh: from € 600
*
* car rental, accommodation is not included
Each couple will be honored with some nice and useful gadgets: leather driving gloves for him, a custom hat for her and a key chain with Driving Vintage logo.
Once you confirm your booking we will send you the interactive map of the tour: the "Points of Cultural Interest", information on the "Winery" along the route, the "Festivals" in which you can participate.
Requirements For Rental And Driving